I've learned where not to stay. I know when to leave.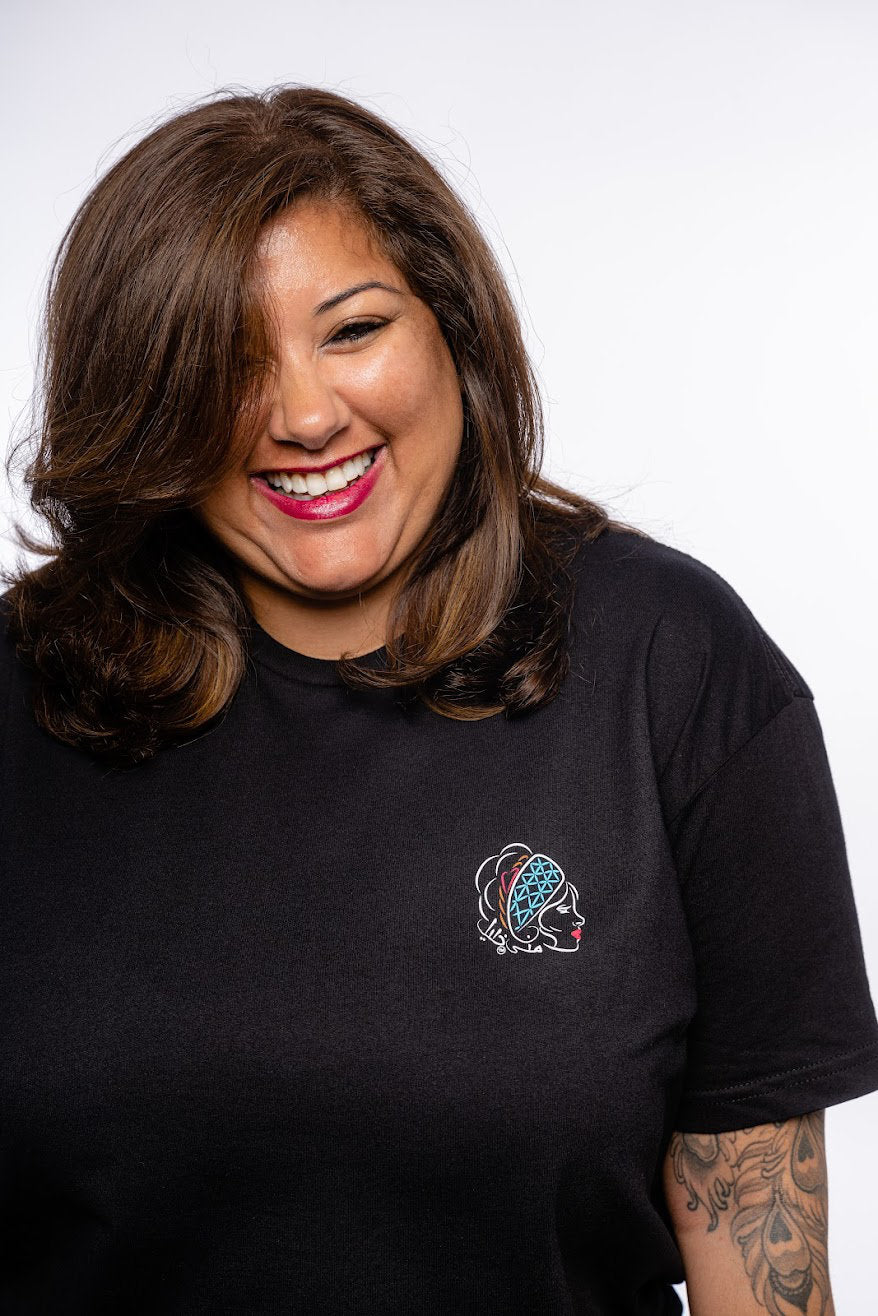 Why work with me?
I offer one-on-one online coaching services. During these sessions, we will explore your professional and personal challenges, pursue insights through dialogue, and plan together for you to achieve your potential through empowerment and self-actualization.
My philosophy in working with clients is to center the self holistically. Life can be full of transitions—I connect with clients to support and empower them in navigating these twists and turns.
My goal is to help you stay connected with yourself and your potential, nurture your professional confidence, and establish a balance between your professional accomplishments and personal mental wellness.
I bring all aspects of my experience to my role as a coach. My strengths include being a trusted partner, leading with authenticity, and supporting healing and growth in the face of adversity.
I have 15+ years of experience and accomplishments, including working in the tech sector as a Senior Program Manager. I slowed down my journey as a Senior Consultant to find my unique needs for professional fulfillment, which I can help you discover too.
In my recent work as a Senior Consultant, I focused on management consulting, talent development, and the Diversity and Inclusion (D&I) lines of business with C-Suite level executives.
I am an experienced professional across nonprofit, research, tech, design, and education sectors. I have an Executive MBA from St. Mary's College, an Inner MBA from NYU's Mindful Business program, an Advanced Project Management certification from Stanford, and a Nonprofit Management certification from Cal State- Northridge.
I am currently enrolled in an ICF-Accredited professional coaching program with the Hudson Institute of Coaching, and a member of the International Coaching Federation, a globally recognized independent coaching organization.
I am offering a discounted rate for coaching services over the next 6 months and open to sliding scale.
Some of the companies I have worked with
Testimonials
Reena Patel

President | C-Suite Executive | Advisor | International Markets, Consumer Products, Gaming and Digital Consultant
Reena was Mona's client

"When PLBY needed critical support across multiple consulting projects related to employee impact, engagement and culture based initiatives, Mona was our direct line. And she was incredible. Approachable, accessible, extremely action oriented and data driven, while also carrying the critical skills to be an empathetic and compassionate partner to employees across the organization."

Monica Miller-Smith

Senior Leader | Leadership Development | Thought Leader | Diversity, Equity & Inclusion | Author | Professional Speaker
Monica worked with Mona on the same team

"I had the great pleasure of working with Mona on a large-scale project that she led. She has exceptional project management and communication skills and did a phenomenal job leading the team throughout every stage of the process. She was extremely organized, and the client was impressed with how well she coordinated all aspects of the engagement and the ease by which she executed each task. She created a seamless experience for our team and the client. Mona is an authentic leader that is passionate about diversity, equity, and inclusion, and I am pleased to recommend her."

Jenny Talwar

VP, Global Talent Acquisition at Coursera. Accelerating human potential by building the teams that provide affordable, accessible, high quality education to the world. Join us!
Jenny was Mona's client

"Mona is a passionate DEI leader who drives results and impact in her work. She is highly organized with fantastic project management skills to drive the work to the finish line. She was a pleasure to partner with and in a short time knew exactly what needed to be done. She understands the talent acquisition space and how to think about programs that will have the most impact. I'm very grateful for her partnership and happy to recommend her!"

Mansa Bilal Mark King

Associate Professor of Sociology
Bilal worked with Mona but on different teams

"I had the opportunity to work closely with Mona across a number of client engagements and deliverables. We worked well together, and she has many natural leadership qualities. Mona's ability to lead client engagements and manage internal project teams led to the success of a number of final deliverables. I also found her authenticity refreshing, and an asset for building and maintaining client relationships."

Ciara Gonzalez-Trinidad

Software Engineering Program Manager at Apple
Ciara worked with Mona on the same team

"Where to start - Mona is an incredible human being. Mona has the unique ability to create an environment that feels safe and welcoming, while also bringing her wealth of knowledge and experience to the table. To me, her super power lives in facilitation (while I also need to acknowledge that Mona is also insanely good and passionate about documentation and process). Mona has the ability to create and facilitate trainings about sensitive topics (unconscious bias, diversity, representation) while still bringing her authentic style and energy to the room."

Andrea Carlos

Building Global Recruiting Enablement at Nike
Andrea worked with Mona but on different teams

"I've been working with Mona to prepare to re-launch a high-profile recruiting events/nurture program. She's done a beautiful job of balancing listening to me and making my requests for my business unit feel heard, while also maintaining the new charter of this program's strategy. I've witnessed Mona continue to hear and consolidate the various needs of different recruiting Teams, in addition to other stakeholders and leaders. I can't imagine it's an easy job fulfilling all of our requests, and I value that I can trust Mona is, above all else, prioritizing LinkedIn, our brand and the experience of our members."

Dr. Chrissy Roth-Francis

Talent Development at LinkedIn
Dr. Chrissy worked with Mona but on different teams

"Mona has helped me usher in the re-launch of an interviewing workshop through a true, collaborative relationship. She helped me shape the bias-related content and currently represents her team as we train the participants in our inclusive hiring strategies. Mona is incredibly passionate about diversity, inclusion, and belonging- her face lights up every time she delivers this information, and she is able to help participants connect the dots between these strategies and the future success of our company. Mona is a team player, a learner, and an advocate to underrepresented people and groups."

Ro Mottsmith

Material Development | Test Procedure Design | Test Planning & Data Analysis
Ro worked with Mona but on different teams

"I had the good fortune to work with Mona as part of Tesla's employee resource groups focused on diversity and inclusion. Mona founded the Intersectionality group, and when I went to their very first meeting, I found a place unlike any other I'd ever encountered in a workplace. Mona has a talent for creating spaces where people feel free to express themselves and connect with each other. Mona has also been a speaker on panels we hosted for Women in Tesla, providing a perspective on working in a mostly male, mostly white space as a woman of color. One of the best things about Mona is that she doesn't just share her story, she also goes further and encourages others to live their own truths while broadening their perspectives. She's a fierce advocate for creating environments where people can bring their full selves and form lasting connections with each other to make work an inclusive place."
Book your free session Now!
Regular price
Sale price
$0.00 USD
Unit price
per
Sale
Sold out
Share
View full details
Book Your Follow up Session
If you are already a client, please click here to book your follow-up session.
Book Your Next Session